Series Part 2: El Toro nature reserve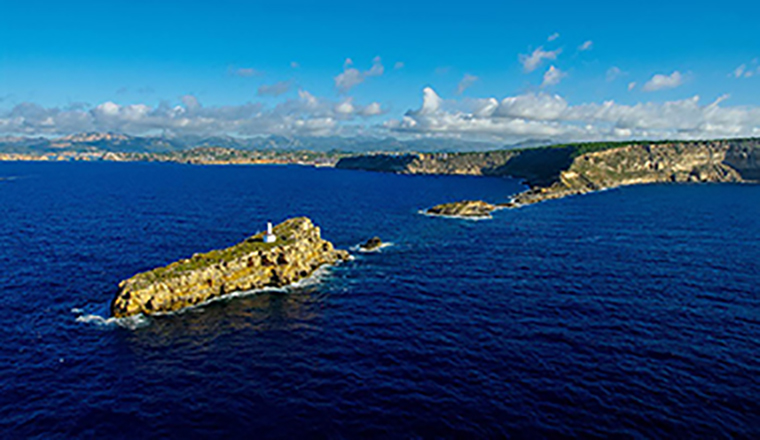 Big series: Mallorca's fantastic diving areas
Part 2: El Toro nature reserve
There is another nature reserve not far from Santa Ponsa and Port Adriano. The rocky island of El Toro protrudes from the sea in the southwest of Mallorca and has a lot to offer for divers. With a diving depth of up to 40 meters and visibility of over 30 meters, the 6 different dive sites around the impressive rock needle offer some real highlights that guarantee fantastic dives for both beginners and advanced.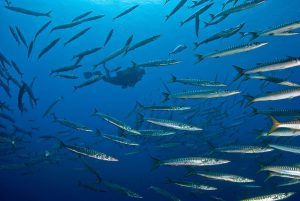 After just a few minutes by boat, you have reached the small island from one of the surrounding diving centers, which require a special license to dive the nature reserve. Here fishing is completely prohibited from May to October and strictly regulated in the remaining time. The result is unmistakable.
The crystal-clear water immediately reveals the whole range of Mediterranean marine fauna. Groupers, octopods, moray eels and barracuda shoals through which you can dive right through, you won't forget so quickly.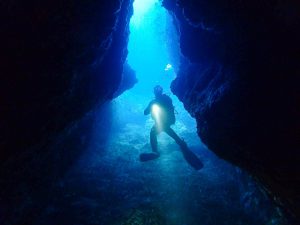 El Toro is another example of the absolute top diving spots in Mallorca. It is rare to find such an overwhelming abundance of fish and a similar range of species of underwater fauna in the Mediterranean. Combined with the crystal clear water and water temperatures up to 29 degrees, the dive sites around El Toro invite you to relaxed dives from which you can feed for months after your vacation.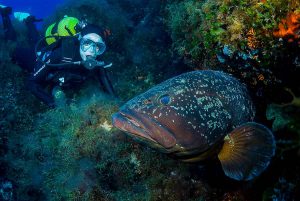 El Toro is simply an El Dorado for underwater photographers. Top photos are guaranteed here.
The diving centers here are usually open almost all year round, so that you can still dive here in December.
If you want to dive at El Toro, you can do that with the SCUBANAUTIC.com Premium Partner Basis ZOEA Mallorca in Santa Ponsa: https://www.scubanautic.com/en/diving_center/zoea-mallorca-santa-ponsa/