Safe diving in Mallorca!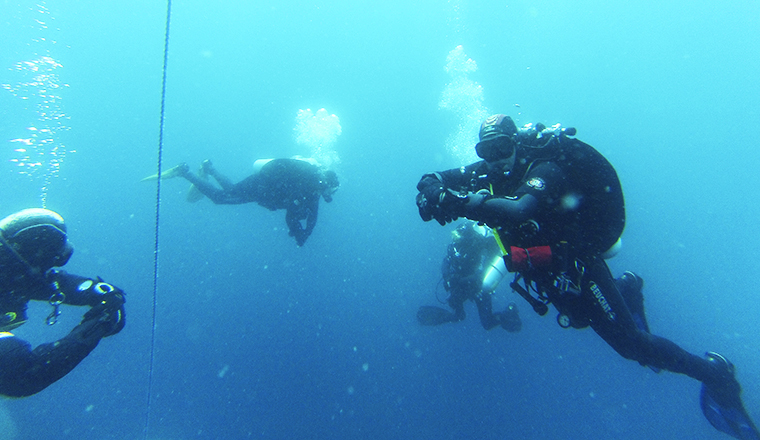 Sometimes you have to make a tough decision to survive.
Mallorca did it and made up its mind. Between cheap and drinking tourism on the one hand and individual tourists and nature conservation on the other. The decision, which has become inevitable due to the current crisis, has clearly been made in favor of quality and in favor of nature conservation. With this, Mallorca with its fantastic underwater nature parks and the fascinating underwater world has become one of the most attractive and safest diving areas in Europe, and even worldwide.
Not only the fact that the island had the spread of the corona virus under excellent control during the entire crisis thanks to the consistent measures of those responsible and thus became a prime example in Spain, if not similar to Germany in all of Europe.
No, even after the reopening phase, the consistent pursuit of the few new cases as well as the sometimes unpopular closure of the tourist risk zones is a guarantee for a diving holiday in warm waters that can be enjoyed without great danger. The diving centers also reacted very quickly and, thanks to special protocols, targeted disinfection systems and strict safety precautions, offer safe diving that is currently difficult to find across Europe.
In addition, the months of continuous conservation of the sea have led to a true explosion of species around Mallorca. While divers have already been pampered here in the past, especially in the nature parks, with fantastic nature experiences with schools of barracudas, groupers, tuna, sunfish, scorpionfish, eagle rays and even seahorses, now more and more dolphins, sea ​​turtles and even sperm whales are joining them and showing the wonderful real thing face of this unique underwater world. Mallorca is really worth it in every way, especially now.
At SCUBANAUTIC.com you will find everything about diving in Mallorca, all diving centers, service addresses and the latest news.