Go East!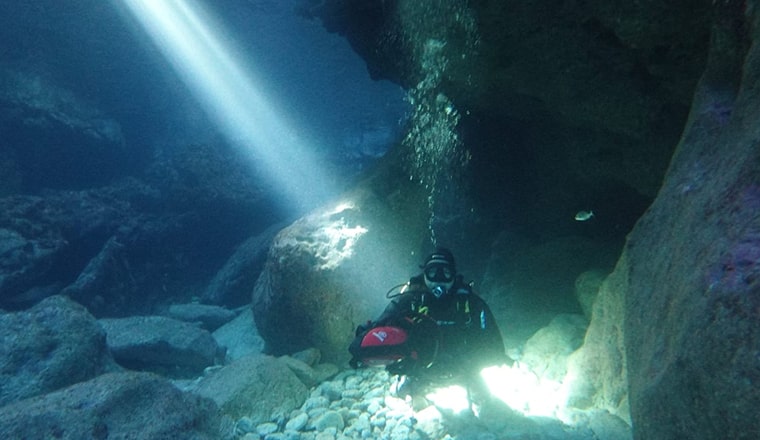 Does anyone recognize the diver? Correct is Miguel, who in normal years in the southwest of Mallorca, as captain of the SCUBANAUTIC.com Premium Partner Base Scuba Activa, brings divers to the Dragonera Nature Park.
This week, however, he is personally fighting the end of this difficult season with full physical effort and this time even diving himself. However, he has ended up on the opposite side of the island in his private life: namely the east coast. Directly to the Cala Ratjada from where he started a dive in the nature park on the east coast, the Marina del Llevant. A fantastic diving area as you can see and Miguel insisted on inspecting the caves and grottoes on site with his scooter. He didn't want to do without an engine that normally drives his boat.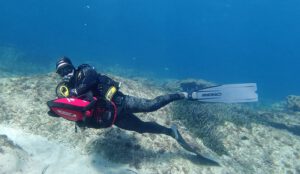 If you want to explore this diving area yourself, you can do so with our premium partner base Dive & Fun:
Contact and more information can be found here: https://www.scubanautic.com/diving_center/dive-fun-font-de-san-cala/
No matter which side of the island – diving in Mallorca is an unforgettable underwater experience that we can all hopefully experience together again next year.